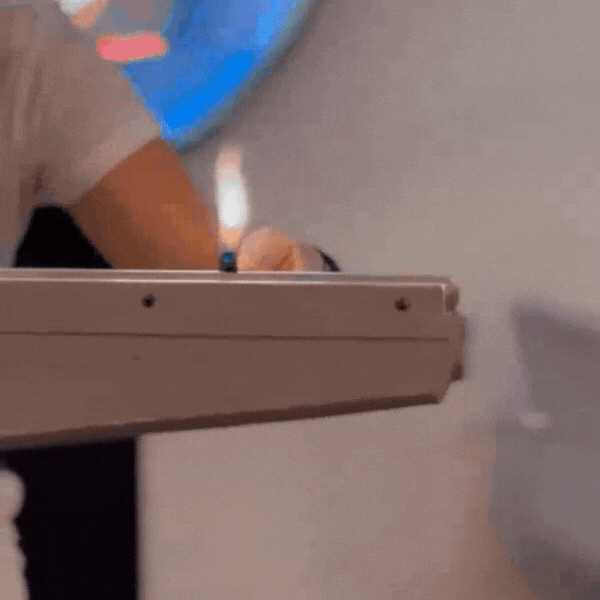 Neon Lovin' and Fire Bendin' 🔥
Being the Founder, Creative Director & Neon artist at Vertical Design DXB, I am sharing a few of my favorite Female artist and the love for this craft 🙌
This week, we're all about Neon Lovin' and Fire Bendin' 🔥
As a Neon Light Art studio, we believe in the power of authenticity and take pride in curating one-of-a-kind pieces that break away from traditional norms. We continue to push boundaries, redefining the very essence of Neon artistry 💪
Being the Founder, Creative Director & Neon artist at Vertical Design DXB, our studio serves as a testament to cementing Neon art as a craft right here in Dubai 🙌
One of my most notable Custom Neon work was displayed at Dubai International Financial Centre (DIFC). The pieces created were an homage to the first Emirati Astronaut in space (astro_hazzaa) and celebrates human life beyond earth 🌍
In the spirit of embracing women in the Neon workspace, we're inspired by many talented Neon artists from around the world:
Lisa Schulte
An American sculptor born in Long Island, New York, Lisa has mastered the many "faces" of Neon, earning her the moniker, "The Neon Queen." Her growing prowess sparked the beginnings of "Nights of Neon" – a (35-plus years running) Los Angeles neon studio and boutique creative space providing custom neon pieces for films, events, and branding.
Pictured: Untitled Wood Series #5, 2014 / 72" x 36" x 72", Neon Tubing & Grape Branch
Mary Weatherford
A Los Angeles-based painter, Mary is known for her large paintings incorporating Neon lighting tubes. The Bakersfield paintings marked the first time she incorporated illuminated Neon light tubes into her abstract paintings. The series was inspired by the colourful Neon signs she saw on old restaurant and factory buildings while driving around Bakersfield.
Pictured: The Bakersfield Project, Todd Madigan Art Gallery, California State University, Bakersfield, February 9 – March 10, 2012
Meryl Pataky
As an artist of many disciplines and mediums, Meryl focuses on the relationship between her hands and material. Meryl is the founder of She Bends, an organisation dedicated to fostering diversity and sustainability in the field of Neon. She encourages new ways of thinking about Neon and promotes stories from historically underrepresented artists through curatorial projects and artist programs.
Pictured: Neon Sharks made for Wild Child, an interactive learning play space for kids.
Let these wonderful artists and their works be a source of inspiration for your next light display and let's see how we can take the first step towards transforming your space with the magic of NEON 🤩
Contact us today or take a Neon discovery workshop with me in our studio in Dubai!